It is a system of grand scale robbery ever to occur on this planet, so clandestine a structure like this is to rob the individuals of their rights, dignity and the future of human beings.
The foundation is though laid by the invading Aryan's or brahmin stooges of India of the Old India, it has continued for thousands of years unabated and unchallenged, neither there were any volunteers from the group that perpetrated and destroyed India with this caste pathology. The most victimized and vandalized group of the social evil of caste system is the Dalits, once they were called with so many derogatory and filthy names by the hindus,

While thousands of caste names and divisive groups names are still in use in India and world wide, to fight to annihilate this pathology, the victims of caste system, the so called untouchables who have been called with so many derogatory terms and names in the past came out temporarily to call themselves "Dalits" (there are so many meanings to this word, but it is used in the connotations of Exploited people by hindus, by hindu caste system and by the racist discriminative mind sets of Indians), any other meaning to this word should not be used in the context of Indian dalits, which will be derogatory and uncalled for and doing so will only damage their movements.

Though quite a lot of dalits themselves do not like this term, would love to use Scheduled Castes/Scheduled tribes or other similar names in use that was given by the savior and Father of India Dr.Ambedkar, it is not universally appealing to them, neither many other alternative terms and words, most of them died away or shrunk in usage except Dalits, one of the reason perhaps the media kept bragging in their news media with this term. Those conscious and concerned Dalits are kept arguing and debating to move on with the movement with a more respectable and dignified terms, such as "Sakya" or Ambedkarites or Buddhists, at the moment these words are in use sporadically among the internet savvy dalits. Since the dalits are divided into so many smaller groups and sub-groups and further sub-groups, this is a night mare. The muslim dalits, the christian dalits, Sikh dalits, dalits in the Jainims and other factions are not that friendly to be called Sakya or atleast there is not much dialog going on, though the reality and truth is pretty much all the Dalits of today were the Buddhist people and they have been sabotaged of their Buddhist pedigree and tradition by the day to day atrocity of hindu caste culture. The consciousness is at the heights at the moment, time will answer as to where all this groups will come together and once for all finish the hindu pathology.

A detailed chronological history of these caste words and terms will be updated soon, but in the meanwhile, look at some of the most dangerous results of the hindu caste system, it degrades humans beyond a cow, snake or animal or insect. How pathetic one's mind can get, the answer can be found in hindu scriptures and todays hindu culture................................. see videos below, these are some of the results of caste system of India....!
============================================================
===================================
KITLV/Royal Netherlands Institute of Southeast Asian and Caribbean Studies
http://media-kitlv.nl/
The Dalit Voice
Dr Babasaheb Ambedkar full movie english
Mura, Far Western Province, Nepal, Nov 2007. The Badi caste in Nepal is a Dalit 'sub-caste'. Many Badi women are forced into prostitution and end up being trafficked to Mumbai's sex industry. Soni Badi, 25, is a sex worker. As a Badi Dalit she is prevented from owning land, has little access to education and other services crucial to sustain life and avoid lifelong poverty.

ith
Thousands of Dalit girls are forced into prostitution every year. The link between caste and forced prostitution is apparent in the Devadasi and Jogini systems practiced in India. Another aspect is the problem of forced conversions of Hindu girls in Pakistan.
In India, the Devadasi and Jogini systems are a form of religiously sanctioned sexual abuse. Originally a sacred, religious practice, the Devadasi dedication of girls to temples has turned into a systematic abuse of young Dalit girls serving as prostitutes for dominant caste community members. Most girls and women in India's urban brothels come from Dalit, lower-caste, tribal, or minority communities.
In 2007, Anti-Slavery International published a study on the practice of ritual sexual slavery or forced religious 'marriage'. It
found that 93% of Devadasi were from Scheduled Castes (Dalits) and 7% from Scheduled Tribes (indigenous) in India.
Keeping Dalit women as prostitutes and tying prostitution to bondage is a means of subjugation by dominant castes seeking to enforce their social status and economic superiority. Girls who become Devadasi and Jogini are prohibited from marrying and are stigmatized by the community. The children of Devadasi and Jogini suffer from discrimination because they do not have a recognized father.
In Nepal, the Badi caste is a Dalit 'sub-caste'
. Many Badi women are forced into prostitution and end up being trafficked to Mumbai's sex industry. The traditional ties of the Badi community to the sex trade may make girls and women in this community particularly vulnerable to exploitation. Badi girls are frequently pressured by their families to start working as a prostitute at an early age to help with the household income. Lack of education and discrimination means that other job opportunities are rare. Their 'customers' are frequently upper caste men – local businessmen, politicians etc - who shun them in public.
In Pakistan, Hindu girls are particularly vulnerable to forced
conversion under the disguise of marriage of choice.
The worst victims are Scheduled Caste girls who are kidnapped or lured into conversion, sexually exploited and then abandoned.
Typically girls are abducted, raped and kept in custody, where they are forced to sign marriage certificates and claim that they have converted to Islam.
Several UN treaty bodies have expressed concern about
the harmful, customary practices
of the dowry and devadasi systems, forced marriage, sexual exploitation, and marital rape, with an emphasis on the vulnerable position of women from the Dalit and tribal communities. Click here for further references.
> Download an IDSN submission to the UN Special Rapporteur on contemporary forms of slavery as input to a thematic report on forced marriage (May 2012)
> Read IDSN recommendations on good practices and strategies to eliminate caste discrimination (addressing multiple discrimination against Dalit women)
Database
IDSN has created an extensive database on caste-based discrimination.
Dalit who fight for right
https://www.youtube.com/watch?feature=player_detailpage&v=KS3GRjvjZLE
Woman stripped in Ajmer
https://www.youtube.com/watch?feature=player_detailpage&v=jgZNWRjzzHU
India Untouched
गुजरात में चौराहे पर दलित महिला को जिंदा जलाया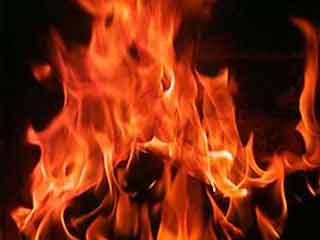 संबंधित खबरें
अहमदाबाद (ब्यूरो)। गुजरात के मोडासा जिले में एक दलित महिला को 14
-
http://naidunia.jagran.com/state/gujarat-dalit-woman-burnt-alive-in-gujarat-71913#sthash.M47luoNQ.7YOfpH1k.dpuf
अहमदाबाद (ब्यूरो)। गुजरात के मोडासा जिले में एक दलित महिला को 14 युवकों ने सोमवार को बीच चौराहे पर जिंदा जला दिया। घटना मालपुर तहसील के हेलोदर गांव की है। घटना के बाद गांव में आक्रोश फैल गया। उग्र लोगों ने दो मोटरसाइकल को आग लगा दी। पुलिस के अनुसार, हेलोदर गांव में कालाभाई मानाभाई की बेटी ने कोकीलाबेन के जेठ के बेटे के साथ प्रेम विवाह कर लिया था। इससे दोनों परिवारों के बीच झगड़ा चल रहा था।
सोमवार शाम को कोकीलाबेन घर में अकेली थी। इस दौरान गांव के ही कालाभाई, मुलाभाई, डाहाभाई, भावेश भाई सहित 14 युवक घर में घुस गए और कोकीलाबेन को घसीटकर चौराहे पर लेकर आए। वहां महिला के हाथ-पैर बांध दिए और केरोसिन छिड़ककर उसे जिंदा जला दिया। वारदात के बाद आरोपी फरार हो गए। महिला को अहमदाबाद सिविल अस्पताल ले जाया गया, जहां उसकी मौत हो गई। पुलिस ने आरोपियों के खिलाफ हत्या का प्रकरण दर्ज कर लिया है।
- See more at: http://naidunia.jagran.com/state/gujarat-dalit-woman-burnt-alive-in-gujarat-71913#sthash.M47luoNQ.7YOfpH1k.dpuf
Watch the burning of 50 Dalit Houses in Lathor , Dist. Bolagir in Orissa (Orissa Caste Atrocity). The dreams are burnt so easily, luckily someone recorded the program on his mobile. While the whereabouts of that person are still not known, somebody says he might have been beaten! Readers please find time to send this video to as many as possible.
Dalit Map
http://maps.thefullwiki.org/Dalit
India Untouched: Research Documentary! (Screened in Satyamev Jayate 8th July 2012)
Dalit mother, daughter stripped in Ajmer
http://www.youtube.com/watch?v=jgZNWRjzzHU
Dalit Sarpanch begging in Damoh(MP)- see below
Dalit Dignity
http://www.cultureunplugged.com/play/1430/
Savindra Sawarkar
Modern Indian art has always been very hybrid in its development. The term modernity, when questioned in the contemporary Indian context, is loaded with numerous problems. Often, breaking away from tradition indicated modernity whereas modernistic principles are operated on two premises, namely - formal language of work of art and changes in the value systems. The first principle in India was followed very diligently whereas the second principle remained a very problematic paradigm. India being a caste society and operating on its hegemonic agenda found it uncomfortable to change and follow the second principle. During colonial rule, the issue of Swaraj (self-rule) was often given prime importance. The notion of self-rule was opposed to the imperial power but it hardly had any agenda to bring about any systemic changes in the Indian society as this concept of self-rule meant rule of the feudal dominations and caste hierarchy. On the other hand, the concept of Swaraj (good governance) hardly existed in the minds of caste Hindus. Nationalism was initiated during the colonial rule and had a systemic Hinduistic agenda i.e. to regroup the society so as to oppose the British rule without affecting the nature and structure of Indian society. Thus, nationalism had a dominating component in the form of Brahmnic rules and principles where articulation of a self against any oppression and inequality, civic liberties etc. had no place because the power of dominance remained in the hands of the native imperialists. Against such a situation, many who had gone to study in art-schools under the colonial rule and after independence could hardly think beyond their caste formulations and therefore, romanticisation and exoticism was added to the pictorial expressions while painting the natives and their nature of existence.
However, nature paintings/themes of paintings could never become a critic of equality and other issues as artistic creativity knew no such criteria and was functional in the larger realm of Brahmnical values. The high modernism was translated more in the themes related to the mythologies rather than in the actual society. The under-current agenda in the newly emerged industrial society where gallery space was dominated by caste preferences had become order of the day. Therefore, there was no scope for anybody to invent and articulate any high modernism that is related to, and centered around, the issues of existing situations. The overt playfulness in the abstract rendering of forms, though having a pure visual function, was practiced more in terms of an interaction with international trends. Nevertheless, metaphysical attachments to the high abstraction as a strong theoretical defense, operated in the realm of the Brahmnical aesthetics. For example, the contribution of the Janiva (conscious) mind and Neniva (subconscious mind) as part of the Indriyadnyana is an important contribution by the Buddhist philosophers Asang and Vasubandhu but never became part of the pedagogy in art schools, as there is a danger in decontrolling the power in the knowledge system. Mahatma Phule therefore said, "The shudras became vulnerable for lack of knowledge that resulted in poverty." Phule was one of the first ones to talk about power of knowledge. Such interventions could never become the part of aesthetic judgments in the hegemony of Brahmnical system of thoughts. Thus, the gallery space in a new industrial society could only think for those who could adhere to this hegemonic agenda of the Bramhnical aesthetics. Ambedkar, while presenting critique of Imperial, Brahmanical and Marxian discourses, maintained that such discourses can never allow one to think differently as they never allow one to escape of the age-old thinking, ritual practices and traditions that are grounded in inequalities and caste-hegemony. With the rise of Phule-Ambedkar movement in India, not only nationalism but the whole system was challenged on the many counts and aesthetic formulations that are being operated in the realm of Brahmnical thought process. This is being challenged by volatile imageries that address the issues of caste and gender.
Often, gender issue gets reduced to aspects of class and sex discrimination. In the Indian society, gender is more of a caste-centric issue. No painter, so far, has managed to articulate and address these twin issues of caste and gender on the canvas paintings of the gallery space. Even otherwise, as and when the pedagogic conventions in the field of social sciences are challenged by the followers of Dr. Ambedkar, the academic community in the country had to co-opt the issues in their academic training programme.
Coming back to the aesthetic formulations, it may be observed that in the realm of popular culture, the traditional Brahmnical practices are legitimized by the modern scientific principles thus making it sacred and superior. Perception, even in the 'Gallery' space in India, is defined by the caste-hegemony and it strived to maintain the Puranic-mythical traditions by innovating different modes of pictorial codes. What is shocking is that no pictorial codes are invented to problematise the issues of caste and hierarchy. 'Dalit', as known today, are the downtrodden community and they remain indebted to Phule and Ambedkar in modern India. Their pain and suffering is considerably different from others. The so-called high modernistic principle never provided any space for their existence but Dr. Ambedkar managed to create a decisive space for such a social group by his sheer intellectual power. Some managed to challenge mainstream aesthetics but Savi challenged and problematic caste and gender through his powerful pictorial signifiers that were never ever previously represented pictorially. He challenged the mainstream aesthetic practices and singularly created a space for his own language of expression. The single most important factor that made it possible for him was Ambedkarism. This was an alternative ideology to caste, religious, and cultural hegemony.
In the history of Modern Indian Art, Savindra Sawarkar is the first Dalit painter to aesthetics the Dalit pictorial signifiers and is a poignant pioneer of projecting the Dalit pain and anguish in the visual culture by using various techniques, which are unique in the Indian context. Fundamentally, his pictorial expressions are a philosophical critique of the Brahmnical tradition of caste and Chaturvarna. He is the first Indian artist to visualize the Chaturvarna through pictorial signs as a critique of caste and inequality. His exhibition, to be held in the Lalit Kala Academy Gallery, explores the range of pictorial signifiers that are volatile, sensitive, and looks beyond the traditional Brahmnical domain.
Savi, as he is popularly known, had to face the mainstream modern Indian Art and struggled to evolve a space for Dalit art and imagery in the realm of the art gallery exhibiting space. But his grit and determination meant that successfully carved out a niche for Dalit art. He helped the genre rise and this led to its recognition throughout the world especially in the continents of Europe, North America and South America.
He is the first artist in independent India to address issues of unsociability and tradition of Devadasi through the medium of painting, having highly communicative figures narrating their own existence in the Brahmnical social order. Savi's ideas emerged through the legacy of social struggle of Mahatma Phuley and Dr. Ambedkar.
Savi explored the vile tradition of Devdasi as a subject of his pictorial expression. This is a very unique achievement in the contemporary art practices. The image of Devdasi is not addressed as a sexual object to be viewed by the spectators but as a human in the pathetic caste social hierarchy.
Savi has numerous solo shows to his credits held in India and abroad. He is the only Indian painter whose painting exhibition was held through out the year in 2005-6 at various cities and art-galleries in Germany by prestigious human right organization 'Bread for World'. In the Iowa State University of USA, an exclusive painting show of his paintings and graphics was organized titled 'Savi Sawarkar and the Annihilation of Caste' in 2006. He has participated in several national and international exhibitions including National Art Exhibition by Lalit Kala Academy, New Delhi in 1982, 1985, 2004, Eighth Triennial International Art Exhibition, New Delhi 1991, Exhibition of Indian Painters by Casa Borda, Taxco, Mexico 2002, Exhibition of Painting organized by Mittal Steel in Lazaro Cardenaz, Mexico, Asian Social Forum Hyderabad 2003, World Social Forum, Mumbai 2004, 100 Years of Indian Art by National Gallery of Modern Art, New Delhi 1994 and many more. His work is the guiding spirit for eradicating the unequal social order and he will continue to be an inspiration for the generations to come.
My real source material stems from my own experience, unsung and yet to be documented, let alone understood. Hence I choose this medium. My pictorial idiom draws its energy from the anguish of untouchables, from the plight of Devdasi and her kin-people i.e. the Jogtins, Jogtas, Zhulvas, Potrajs. My idiom also draws upon the tribulations of minorities in Indian society. I stand firmly by social justice and a just attitude towards the first settlers of this land.
My thematic concern in plastic art is Non-Brahmnical Aesthetics, which has been interrogated in the literature of the down-trodden but is obscured in other privileged art forms. Thus in plastic art, the medium is different but the subject is the same. I wish to portray a social reality which is different from that of Varna system fabricated by Manu and Chanakya and sanctioned by the Vedas and Puranas. I consider the Mauryan period, and not the Gupta period, as the 'golden age' of Indian history. The Mauryan period has its own aesthetics and concept of beauty shaped by a social structure when untouchability was not yet rampant. Gupta period, on the other hand, was stifled by Brahmnical aesthetics.
There has been much din and bustle about class struggle among leftists and rightists, but few talk about caste struggle. There are important questions on this subject - who created the minorities? Was Partition fruitful? What have the upper castes done for untouchables and the Devdasis? Only that art which lends voice to the devoiced and speech to the muted needs to be inscribed in the collective mind.
For the last 15 years I have been working in the field of plastic arts. My personal experience as a downtrodden painter is that there are few takers among Brahmnical intelligentsia for my kind of art. I am creating my own visual grammar which will bring a new dimension to pictorial language. I love Buddhist art, philosophy and spirituality which, to me, is appealing and healing to both head and heart. In Buddha, I see a great teacher unsurpassed by any other. The images of Buddha erected in the slums bring healing, understanding and enlightenment to backward classes and castes. My perception of Buddha is not Buddha with closed eyes, in a seated posture. Instead, I see Buddha as open-eyed, moving from door-to-door, spreading wisdom and compassion and bringing enlightenment once again to everyone.
My language demands guts and gumption. That is why my subject sources and source materials are excavated from within my society's womb. My personal experience of Brahmin society also provides the matrix for my paintings.
Despite several years of cultural transformation, it has been very difficult to remove the casteist point of view, especially from Brahmin eyes. Dr. Ambedkar said that, to have self-respect, one must change one's religion because according to him, "Man is not for religion, religion is for man." He also said, "Mere physical freedom is of no use. Freedom of mind, is of prime importance." Conversion was the only path left to the deprived society to liberate themselves from social oppression over the centuries and create a castless society. The untouchables, both during Buddha's period and the modern period, have taken to Buddhism because it has a great capacity to dispel caste system from India. Buddhism is once again returning to its birthplace after Dr. Ambedkar embraced Buddhism. The untouchable mother is giving birth to Neo-Buddhists.
The social matrix which gives birth to the artist is very important. I have been influenced by the environmental aesthetics of the society to which I belong. For instance, wherever you find statues of Buddha and Dr. Ambedkar you shall realise that both statues depict the identity of the untouchable society and these statues underline the significance of these two great social reformers as teachers of the society. Their posture is often that of a walking man and, on the pedestal, one finds Ashoka-Chakra, which has a symbolic significance. This kind of environment has its own identity as well as an environment of aesthetics.
My art and ideas constitute a different collective Dalit-specific approach to religion in Indian society. It is tempting for me to launch a revolution against Brahmnical aesthetics. I paint common subjects: walking on the road in the dark, footprints on the road, untouchable embracing Buddhism, Devdasis in a red light area and the like.
I am trying to make sense of the angst of my community in the contemporary world of immense uncertainties and discredited hopes. My inner eye blazes as it sees the glowing foot steps of practitioners of art imbued with the unique Buddhist vision of Great Compassion – the foot steps of great Buddhist artists like Ashwaghosha, Sri Harsha, Issa, Seshu and philosophers like Nagarjuna, Shantideva, Vasubandhu, Vimalkirti, and Milarepa.
SAVI SAWARKAR
PROTEST-IDENTITY POLE OF DALIT ART
Savi Sawarkar is neither the only Dalit who paints nor the only one who paints Dalit subjects, but he is unquestionably the most powerful visual artist dealing with Dalit themes anywhere in the world today. The fact that he is a Dalit himself and vulnerable to severe harassment for speaking out, is only one indication of the difficulty he has faced and continues to face. The more significant fact is that his work speaks out so passionately and eloquently in defense of all downtrodden and in condemnation of all those who continue to degrade the humanity of their human brothers and sisters. Where the limit of most other Dalit artists has been portrayal of Dr. Ambedkar, Savi's strength has been to stand with Ambedkar and proclaim the truth of continuing pogroms against Dalits in a manner so systematic that they cannot be overlooked.Savi Sawarkar represents the protest-identity pole of Dalit art in contrast to the more common decorative-integrationist pole seen in most other artists dealing with India's contemporary social reality. His intention is not only to achieve acceptance into the celebrated precinct of high art display, but to do so while denouncing the identities of the very social and economic elite upon whom this art world depends. Among other artists in the high art world, we may identify both reformist and revolutionary approaches to the situation of Dalit artists in a caste society. We should be thankful for the rare reformists we have. We must be doubly appreciative of Savi, the model revolutionary, who shows us that it can be done. In his works on glass of 1990-1991 and subsequent works on canvas, we can see one and then another strident assertion of anger at the historic and continuing oppression of the low caste, and of women. Untitled, and so often ambiguous as most of the specific works are, the general series titled 'Expression of the Untouchables' is shrilly distinct enough to establish the essential meaning. Savi is a Dalit whose art speaks fearlessly about the Dalit condition, and almost exclusively about the Dalit condition. And as such he is in the bourgeois gallery and exhibition world, an anomaly of a sort we need to think about.From the way I have been taught the history of art, and I have read the various popular surveys found in today's university courses and comfortable living rooms, I could gather the idea that many, if not most, artists are revolutionaries both in terms of their formal development and their social attitudes. Serious space is devoted to the political and social protest found in Goya, Delacroix, Manet, Picasso and others. But, as anyone who looks through the bodies of their work will quickly notice, these artists actually produced very little social interest or impact. Whoever it was that Delacroix sought to serve with his Liberty Guiding the People, he never turned in their direction again. For all his enthralling colourism and figurative form, Delacroix was an anti-democratic reactionary in his politics and his art. Picasso's Guernica is similarly unusual within his vast production. And this is our conundrum visible here and useful as a reminder of our own situation. How can one create revolutionary art in a medium institutionally dominated by the reigning elite? Contrary to the accepted wisdom, it is not only difficult, but relatively impossible to convince the elite to willingly sponsor their own indictment. For these reasons we must salute him.
Prof. Gary Michael Tartakov
History of Art and Design at IOWA State University, USA
Art and Paintings of Savindra Sawarkar
http://www.savisawarkar.arttimes.in/savi%20images/Colour%20Drawing/Savi%20Sawarkar%20colour%20drawing.html
Dalit Art
http://adecomnetwork.wordpress.com/2011/01/11/dalit-art/
GUIDE
Dalit Arts & Culture
Mithila paintings first came into focus in 1934 when William G Archer, a British official, stumbled upon them while inspecting the damage caused by an earthquake discovered wall and floor paintings in the interiors of houses.
From 1936 to 1940 he photographed some of these paintings, some of which are at display at the British Library in London. In 1946 Archer published an article on these paintings and later in 1977, his wife Mildred Archer provided further information and some interpretations of the paintings.
A major turning point however came in 1966 when following a massive draught, the All India Handicrafts Board, in an attempt to rebuild the draught stricken economy encouraged the women of Mithila to transfer their wall and floor paintings (of gods from the Hindu pantheon, floral and geometric designs known as aripan and large colorful images of lotuses surrounded by paired fish, turtles snakes and love birds indicating fertility known as kohbar) onto paper so that they can sell them and generate income for their families. Most commonly these paintings at that time were done by the wealthy Brahmin and Kayastha women. Ganga Devi from the Kayastha caste and Sita Devi from the Brahmin Caste were the two pioneers of Mithila paintings on paper and their art was received enthusiastically by the public. They evolved two distinctive styles of painting. Ganga Devi did extremely detailed kanchi or line paintings using fine nib pens and only black and red ink, producing a kind of painting that came to be associated with the Kayastha community. Sita Devi developed the bharni style or filled associate with the Brahmin community. This style depicts large, colorful figures made using a straw or a bamboo stick either frayed at the end, or with a rag or wad of cotton at the tip, to serve as a reservoir for the paint. Through the 80s and 90s many other women of their caste followed their lead.
Between 1972 and 78 Erika Moser, a German anthropologist, made several visits to Sita Devis village, Jitwarpur to study and film the crafts and rituals of the Dusadhs, a Dalit community. Moser urged the Dusadh women to also start painting on paper to generate additional income for the house. Unfamiliar with the complex imagery used by the Kayastha and Brahmin women, the Dusadh women encouraged by Moser, began to take inspiration from their own oral, cosmological and aesthetic traditions and created their own three distinctive styles and techniques. The first, initiated by Chano Devi derived from the tattoo images many of them had on their arms and legs. This style came to be known as godna (tattoo) paintings. These paintings largely composed of rows and concentric circles of flowers, fields, animals, figures and spirits drawn with a pointed bamboo pen and lampblack ink. This style was adopted my many Dusadh women and soon was further innovated to include the use of bamboo brushes and a range of colors made from flowers, leaves, barks, berries, etc. The themes of the paintings also expanded and they came to include complex scenes from their daily village life and ritual practices. The tree of life, images of Hindu Gods and the 27 legendry hero of the Dusadhs Raja Salhesh have also started appearing commonly in the paintings of Chano Devi and other artists using the godna technique.
(Ref: The Dalit Foundation- http://www.dalitfoundation.org/godna.htm)
Dalit Art Show @ Hurly Headquarters Costa Mesa, CA on Vimeo

vimeo.com/17131127
by

unitednations

by

aftabsalfi

CLwins
by

wecantaffordtherich
Dalit's Art @DalitShahar
http://www.dalitshahar.com/